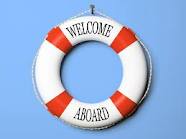 Platinum Shipping Services Limited is a wholly indigenous company licensed to operate as a shipping company / agent by all the maritime regulatory authorities in Nigeria.We officially commenced operations on 4th May 2002 after incorporation as a private limited company with RC No. 447004.
We are shipping agents with a bias for bulk cargo (wet and dry) and general cargo operations in all the ports of Nigeria, thereby providing efficient, innovative and qualitative service to our valued clients who have a
responsibility to the Nigerian market of over 150 million people.
At Platinum Shipping Services Limited, we are committed to working with our consignees, charterers, ship owners, suppliers and customers,
as well as the relevant industry bodies and regulators. We operate our
organisation using international established standards and procedures in such a way to ensure safe, healthy and effective environmental performance. We impose strict standards on all our operations, and accept nothing less.
Our identity reflects many aspects important to our modus operandi. Over and above the obvious maritime experience, our corporate culture demands strict adherence to the corporate mission that allows for value adding relationships and superior service to our valued clients.
As a company, we foster and maintain the highest levels of ethics, credibility, integrity and transparency. The skills and expertise of every member of our team is very important therefore recruiting, training, developing and retaining key talent; Nigerians and indeed nationals of West African countries in the
shipping industry is key to our plans for growth and success.